164 Club of Sweden
on Internet since December 6, 1995
for Volvo 164 enthusiasts all over the world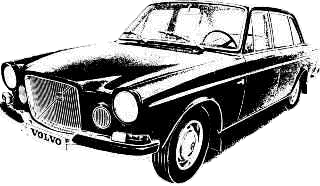 In English, please!

På Svenska, Tack!

This site is not affiliated with AB Volvo, Volvo Car Corporation, Volvo Cars of North America, Inc.,
or other Volvo companies whose products may be viewed in these pages.
The use of the Volvo trademark/logo has been authorized by Volvo Cars of North America (January 29, 1998).

Due to all spam we have to change our e-mail address now and then. Please use the links you will find on our pages to send e-mail to us....



E-mail